Online advertising is a recent strategy that businesses and services can employ to have a wider reach of their targeted clientele. Google Ads and Facebook Ads are one of the most popular providers of the online advertising service. Unfortunately, many people do not know the difference between the services of the two companies and how they can leverage the advantages of each to reach more customers. Many advertisers also view the companies as adversaries and find it difficult to make a decision on which service to use since they are always trying to outdo each other. This is not true.
In this article, you will learn on what Google Ads and Facebook Ads are, their pros and cons, their most suitable areas of application, which service will be suitable for you, and how much budget you need to use to realize effective results. If you are new to online advertising, then this article will be your ultimate guide to understanding what's the difference between Google Ads and Facebook Ads.
What are Facebook Ads?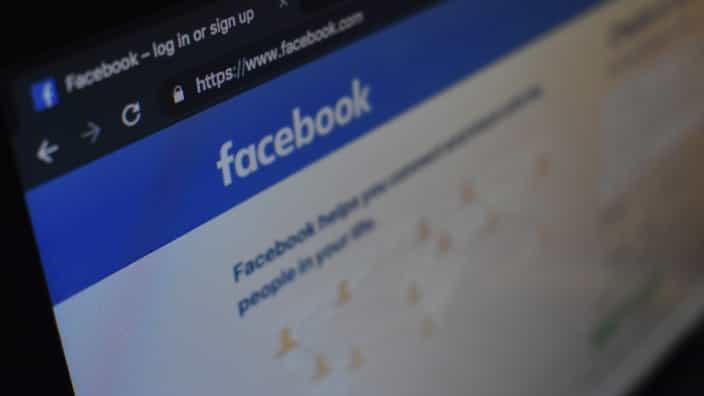 Just as the name suggests, Facebook Ads is an online advertising service provided by Facebook where an advertiser pays for an ad and then it is displayed on Facebook to the target audience. The platform often displays the ads on Facebook and Instagram newsfeeds, Facebook Marketplace, Video Feeds, Messenger inbox, and also on the right-hand column.
Pros of FB Ads
Powerful audience targeting which is also known as audience granularity
Affordability due to an often strong ROI even on limited budgets
Massive capability to reach new potential customers
Powerful and non-intrusive visual ads
Cons of FB Ads
Potentially low conversion rate
Where Can You Use FB Ads?
Compared to Google, Facebook is more of a socializing platform than a search directory. This means users of the platform will not be primarily searching for a business of service but will be looking to catch up with their friends. For example, if a potential client is looking for a dentist, they are more likely to search on Google for dentists within their location than going to Facebook and hoping to come across a dentist from their neighbourhood. As such, Facebook is more suitable for brand awareness and through customized targeting of audiences.
You can, therefore, use Facebook Ads when you want to:
Drive or promote the awareness of your brand and also increase likes for your business page
Get more leads which can be done through the platform's powerful lead generation ads
Increase the number of views on a video
Drive more traffic on your blog posts or increase the level of engagement on your site
Drive the number of visits to your store as well as the number of sales from these visits
Target people with potential interests in your business or service which leads to a stronger ROI
What are Google Ads?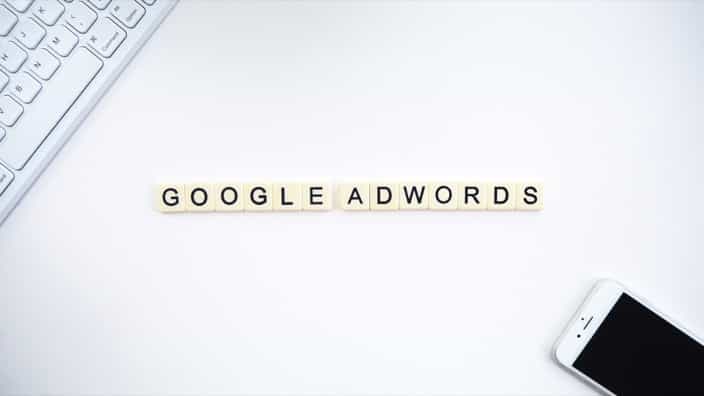 Just like FB Ads, Google Ads is an online pay-per-click (PPC) advertising platform provided by Google that runs advertisements which businesses pay for. The platform was formerly known as Google Adwords. The ads appear on google.com in search results after a user queries the search engine and also in websites that have partnered with the platform through Google's Display Network or Search Partners.
The most critical part of Google Ads is the Search Network through which advertisers can display their business ads to users searching for products or services that relate to their business.
To achieve this, the advertiser uses specific keywords. It is these keywords that trigger an ad when a user enters them in the search box. Advertisers bid on these keywords and then tie them to their ads. Every time a user searches or queries the search engine while using your keyword, then your ad will be shown. The main goal of Google Ads is to, therefore, drive existing or new customers who are actively searching for the services you offer to your website.
Pros of Google Ads
Wider ways of reaching potential customers with more than 75,000 search queries being registered every second which averages to about 2 trillion searches every year
A wider range of ad formats including text ads, video ads, image ads, responsive search ads, call-only ads, showcase shopping ads, and product listing ads (PLAs)
Equality of advertisers without regard to their budget size which makes it easy even for those with limited budgets
No need to create brand awareness trying to promote your product or service like on Facebook
Easy tracking of conversions using tools such as Google Analytics
Cons of Google Ads
You have to pay for every click to your website whether it converted or not
Higher costs of bids in competitive industries such as the finance sector
Ads turn off immediately your budget runs out
You must have a top-notch landing page to encourage engagement and conversion
Where Can You Use Google Ads
Unlike Facebook which is effective in creating brand awareness and lead generation, Google is more effective in addressing the needs of people who are looking for a certain service or business. For example, if you move into a new location and are looking for a school for your children, you are more likely to search on Google than open Facebook and hope you come across a school that might interest you. Google works better because the customer will be searching for the business instead of the business searching for the customer. This means that the chances of conversion are high when compared to passive advertising.
Being the most popular and most used search engine in the world, advertising on Google means you have the potential of reaching almost every one of your potential clients. Google Ads is, therefore, the most suitable when advertising for services which the client will come looking for. Services can include plumbing services, dentistry, schools, daycare, salon and barbershop, financial services, etc.
Google Ads vs. Facebook Ads – Which Platform Should You Use?
Having seen the definitions, pros and cons, and suitable areas of application, you may now be wondering which of the two platforms should you use for your business or service. This is considering that both platforms have significant advantages and potentially strong ROI. To get the most from the platforms, does that mean you have to advertise with both platforms? That may not be necessary.
Complementary not adversaries
The first thing you should have is to view the two platforms as complementary and not as adversaries. This is because they share many similarities and advantages that make a comparison between them trying to determine which is better unnecessary. However, the major difference would be that Facebook is better at creating brand awareness through targeting specific audiences while Google is better at providing a solution based on the queries people make on the search engine.
So what platform should you use? This boils down to the goals of your business as well as what you are targeting to achieve. If the main key performance indicator (KPI) or aim of your business is to reach new customers in the buying process who then successfully convert, then Google Ads will be the most suitable platform for you. This is because it is the customer who will come looking for your service and you will grab the opportunity to meet their need.
However, it could be that your main business aim at the moment is to create brand awareness. You could also be desiring to gather a strong following as evidenced by many likes on your business page. If that is the case, then Facebook Ads will do a better job in this and at a lower cost than Google Ads. You can also harness the power of both platforms through paid search and paid social advertising. Understanding how each of the platform works will be vital in realizing not only maximum ROI but also greater business growth.
Harnessing the power of both platforms
Other than this, it is critical to understand that every industry is different. This means that each platform will work best in some industries compared to the other and vice versa. For example, the service industry will work best with Google Ads since it is the potential customers will first reach out to the business. For example, if a client is searching for a babysitting service provider, searching on Google will be easier than to log on to Facebook and hoping to come across a babysitter. This means such services are better advertised on Google rather than on Facebook.
However, if the babysitting service provider is looking to create the awareness of their brand, then Facebook will be a better choice since it can target a specific audience. The platform can also target the friends of friends leading to a stronger lead generation and ROI.
To get the most out from both platforms, you will, therefore, need to:
Outline your goals
Determine your target audience
Start a campaign on either of the platforms
Track your progress to ensure your campaign is still running on course
Use tools that re-target lost customers for re-marketing and potential conversion
How You Can Use The Two Platforms Together
There are three strategies that you can employ to get the maximum benefit from both platforms. These involve using the two platforms together. They are:
1. Building your brand with Facebook and closing the deal with Google
As already noted, Facebook is phenomenal in creating brand awareness by putting your product right in front of new audiences. If the Facebook ads are warm enough, then the targeted audience will begin to search for your brand on Google. You can, therefore, create FB Ads then Google Ads with the keyword being your brand name. This works best where through Facebook, a potential client interacts with your brand. But since they are not aware of it yet, they go to search for it on Google and there they find you waiting for them with Google Ads.
2. Targeting your Facebook audience with Google Ads data
Google Ads data points such as gender, household income, retargeting audiences, and time of engagement are some of the data you can use on your Facebook audience. This means you will use the data to fine-tune your ads and customize them as possible to the targeted audience. With better targeting, the rate of conversion will be higher and thus your business will grow more. While on Facebook, you can also use tools such as Pixels which help track the character traits and behaviour of your users. This data can further be leveraged to fine-tune the ads for your target audience.
3. Finding similar platforms on Facebook to boost both platforms
Other than using Google Ads data for Facebook Ads, you can also reverse the process and use data from Facebook for your Google audience. This is made possible by Facebook's crucial lookalike audience feature. Through this feature, Facebook connects users with similar interests or preferences based on their activities on the website and positions them as potential customers for your business. You can use this data on Google to create a lookalike audience that will most likely come looking for your services. This will also be useful in ad-retargeting campaigns where you will be reaching out to lost customers through remarketing.
How Much Budget Will You Need?
Like we have already seen, both platforms have key advantages over each other including in budgetary terms. For example on Facebook, you can have even a very small budget and still get a strong ROI and business growth unlike on Google. However, priority is given to those who have a higher budget.
On the other hand, Google levels the playing field and does not regard the size of the budget the advertisers have. All ads are treated equally and the best performing ads will not be based on the size of the budget but on how appealing they are to the target audience. The size of the budget you need for either of the platforms should, therefore, not be your concern but rather how appealing and likely to convert your users the ads will be.